PROJECT
Mozbio — Conservation area's project for biodiversity and development
The MOZBIO project (2014 to 2018) has the objective to improve the management efficiency of Conservation Areas as well as the quality of life of the communities that live within them and buffer zones. More than 11.200 families (56.000 families) are estimated to benefit directly from the project, including the lower-income populations living in those areas. The project was financed by IDA (40 million USD) and by GEF (6,3 million USD) and has four main components:
Strengthening of the management institutions for the Conservation Areas (ANAC, Biofund, CITES).
Tourism promotion in the Conservation Areas.
Management improvement in the Conservation Areas.
Monitoring the Support to the local communities sustainable subsistence.
Implementation Locations
National Parks

Quirimbas
Bazaruto
Limpopo
National Reserves

Chimanimani
Gilé
Ponta de Ouro
Reserva Especial de Maputo
Partners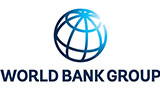 Banco Mundial (IDA e GEF)
Fundação Joaquim Chissano